Ottawa Locksmith Service in Ottawa and Surrounding
Ottawa locksmith service company is great when you contact Express Locksmith Ottawa.
We serve customers in Ottawa and surrounding areas.
Our ability to resolve lock issues is what makes our company a reliable source.
We're available 24 hours a day, seven days a week.
What Locksmith Services We Offer
We understand the stress that is instantly created as a result of lockouts, broken locks, or lost keys.
The search for a replacement key is even more frustrating when you can't remember where you put it.
Additionally, if someone else has the replacement key, but is no where to be found, a day that started good can quickly turn bad.
Despite your woes, Ottawa Locksmith Service has a remedy that can quickly relieve your stress. Some of the ways we offer relief is through our: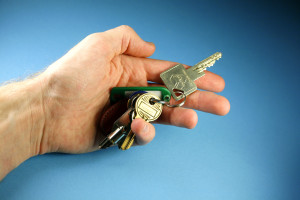 Our Ottawa residential Locksmith service are available to apartment, condo, and townhouse residents as well as homeowners.
Every call we receive varies; however, our ability to complete your request does not.
If you need us to install, repair, or rekey a lock, we'll execute our expertise immediately to make sure the highest level of security is employed.
We can also install a new door or repair an existing door if your entry door was damaged during a burglary.
After we install or repair your door, you can choose to have a Grade 3-lock, decorative lock, double-sided lock, keyless lock, or a biometric lock installed.
Locksmith Ottawa For Commercial Property
Do you own commercial property and need to install or upgrade a security system or commercial locks? If so, Ottawa Locksmith service has just what you need to secure your building.
We offer a variety of components that can be included in your security system such as closed circuit televisions, card access control systems, intercom systems, and panic hardware.
However, if you need immediate assistance with office lockouts or opening a safe, we'll dispatch a locksmith in Ottawa who will provide what you need.
Auto Locksmith Ottawa
Whether you're running an errand, going to work, or find yourself stranded at home, an automotive lock problem can alter your plans in an instant.
Your emergency situation may seem dire, but we can eliminate the problem by sending out one of our mobile locksmith technician who can make a new car key, repair an ignition, unlock a door or trunk.
Why Call Express Locksmith Ottawa ?
Jammed or broken locks can reduce your home, business, or vehicle's security level drastically.
We are licensed, bonded and insured and your safety is our #1 concern.
We have a team of professional locksmith technicians who have at least five years of experience.
Our technicians also receive continuous training in the latest locksmith products.
If you want an expert who is not only capable of completing your request, but offers competitive locksmith pricing, give us a call today to schedule an appointment
Areas serving :