Ottawa Locksmith Service 24H Emergency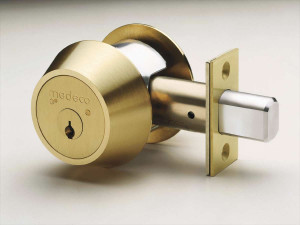 Ottawa locksmith service offer a variety of services to their local customers. As is to be expected, they are proficient with opening up locked House, car, and office, as well as repairing their locks and creating new keys.
However, most people are not aware of the many security features locksmiths can install and repair, or their ability to work on vehicles with keyless entry.
Also, their ability to fix and install locks and alarms around the clock is a well loved benefit by anyone who has ever been in desperate need of a Ottawa locksmith service after business hours.
Lock and Key Service
Occasionally, the owner of a car will break his or her key in the lock. The first thought might be to contact the car dealer, but it's actually a wiser move to call Ottawa locksmith service to sort out the problem.
Because of the locksmith's specialized training with all things related to locks and keys, they can typically repair the problem and have customers on their way again within the hour.
They are usually much more efficient than a car dealership would be when it comes to lock mechanisms, and they cost much less.
Security Services
Ottawa locksmith Service also specialize in security systems for vehicles.
This means they can install or repair alarms to protect the Home from burglary.
Purchasing an alarm from a local locksmith is a very good idea because they typically offer warranties and are conveniently located should repairs be required. Additionally, if a theft has occurred, the locksmiths can come out very quickly and repair any damages to the locks or alarm system to prevent further intrusions.
24 Hour Emergency Service
Ottawa locksmith Service offer a 24 hour emergency service for their customers. They also typically have a mobile service that comes to the site with all the tools required for the job.
Opening up a locked vehicle without the key is a cinch for the locksmith, as is making a new key on site, or extracting a broken key from the ignition or door lock.
They also have the tools necessary to fix a malfunctioning or broken lock and send the customer back on his or her way in short order.
Special Locks and Keys
Ottawa locksmith Service are aware of the newer trends in technology.
As highly trained specialists, they keep up to date on all the latest lock technology and will typically invest in any new equipment necessary.
This includes the knowledge and equipment needed to repair locks with keyless entry when they malfunction.
It is always a good idea to ask Ottawa locksmith Service about any special technology your vehicle has to be sure they can help before they come out.
Whenever there is any sort of lock trouble with your home , office or car, the owners should not hesitate to contact a Ottawa locksmiths Service for help.
In fact, they should think of contacting a locksmith before considering having the vehicle towed to the dealership.
Dealers can take an extra long time to sort out the problem and also end up costing a fortune. But, Ottawa locksmith Service have the special expertise required to fix any lock or key trouble their customers might encounter.
Call now Ottawa Locksmith Service for 24H Emergency service