High security locks In Ottawa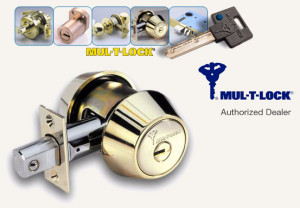 High security locks not only enhance security at home but also give you a peace of mind when you are away from home or at home resting after a day's hassle. When you understand the features of a high security lock, you will find the right one for your home. Here is an insight on security lock features that you need to consider before purchasing.
Resistance to bumps
Bump-resistance is one of the high security lock features that you need to consider before anything. Most burglars use special bumps to open many home locks and if your lock has no bump-resistance, you are more likely going to deal with burglary cases and any other insecurity issue at home. High security locks are specially designed to resist all manner of bumping making it hard for burglars to access your home. Since burglars mostly target apartment complexes, spending too much time on the door trying to bump high security lock will raise suspicion. In that regard, burglars will only look for locks that are easy to bump.
Pick resistance
Apart from considering bumping resistance in home locks, you also need to factor pick resistance, as it is equally vital when it comes to home security. Ensure that the lock is not susceptible to picking because people learn few picking techniques from books and online. When they find vulnerable locks, they easily bypass them and gain a quick access to your home.
High security locks are resistant to all forms of attack. For a fact, most good locks will eventually be compromised to some extent, however, high security locks will cost anyone trying to pick more time, special picking tools and techniques, which are likely going to arouse suspicion before ultimate compromise in the lock.
Resistance to drilling
Drilling is a way of bypassing locks that mainly targets the lock cylinder. Normal drills and hardened drill bits aim at drilling through the cylinder to open the lock easily. Therefore, if the metal cylinder is not made of hard metal, it will give burglars an easy to time when unlocking your home. On the flipside, it may not be the case with high security locks because they have hardened cylinder metals with several other metal inserts that greatly hinder drilling.
To enhance home security, do not use non-lockable thumb-turn deadbolt. If anyone wants to break into your home, he will merely drill a hole through the door and unlock the deadbolt using a stiff wire. As far as home security is concerned, just go with high security locks.