Keyless Locks convince 
It's hard enough fumbling with dozens of keys to find the one that opens your front door; but searching while holding your child or an armload of groceries is a Herculean task. The Keyless Locks solves this problem in a number of ways. By replacing your standard deadbolt with this door lock, you'll have the choice to unlock the door with the press of a customized code programmed on the keypad, or if you choose, a manual key. The keyless locks can even be temporarily lit in the dark to make punching in your secret code a breeze. This convenient lock is similar to those found in high-security applications in office buildings and institutional facilities yet can be easily installed at home by anyone who knows how to use a screwdriver. It has a heavy-duty, oil rubbed bronze finish and requires no drilling and no running of power cords. The unit uses four 9V Batteries , which provide enough power for 18,000 successful activations per set of batteries.
keyless locks Access
You set the entry codes yourself, the only people that will know the codes are the ones you give it to. Codes can be anywhere from 2 to 8 digits. You can program up to 2 different entry codes, each of which can be added or deleted individually. This feature makes it easy to enter temporary codes for houseguests, maids or repairmen. Programming is a simple push-button process, and takes only minutes. And don't even think about anyone trying to figure out your code as each unit sounds a warning alarm after four failed attempts.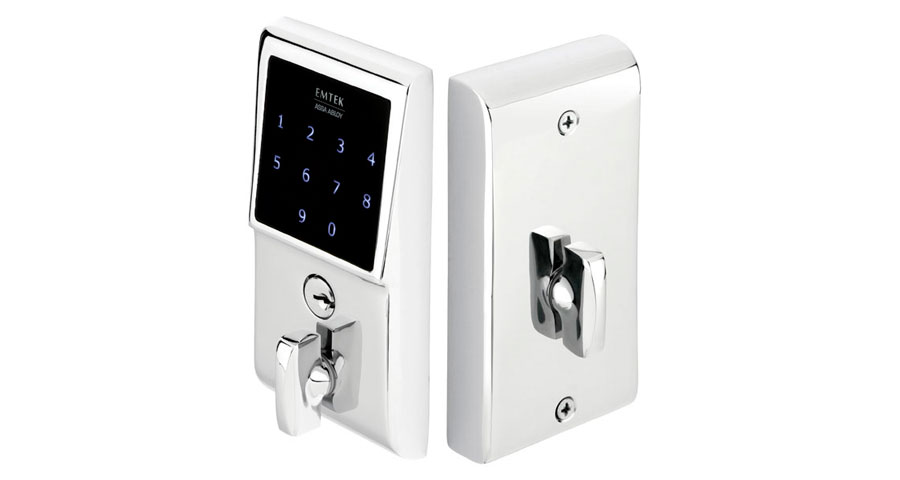 Programmed with 2 unique, secure user codes

– Store up to 20 user codes
– Sold as complete set. Includes Latch and Strike Plate
– For pricing information, contact Express Locksmith Ottawa
– Programmed with 2 unique, secure user codes
– Store up to 20 user codes
– Can be ordered with any Brass lever
– Sold as complete set. Includes Latch and Strike Plate
– Adaptors available for brass leverset to fit doors between 1-3/8″ and 1-5/8″ thick for additional charge
– For pricing information, contact Express Locksmith Ottawa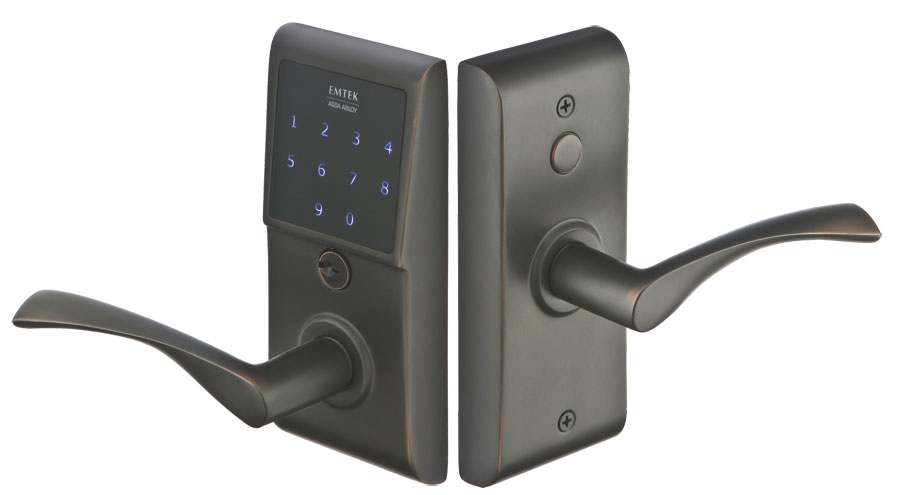 Want to install a Keyless Locks Please contact us at : 613-627-2948