24H Mobile Locksmith in Ottawa and the surrounding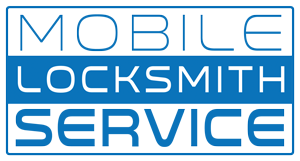 Lockout situations are more prevalent today after advanced lock technology has taken over.
Express Mobile Locksmith, a Ottawa based locksmith service is providing 24/7 Mobile locksmith services across the city is a bid to ease lockout victims out of these situations. The company has made it easy for customers to reach to them with just one call. The company claims that if customers are locked outside their home, experts will help them back in minimum possible time.
The services by the company start from simple locks, safes and keys and extend into advanced residential, commercial and car lock aid.
Immediate Response Locksmith is a certified mobile locksmith in the area and most customers have been satisfied with the timely help they received from the company.
The result has been a complaint free service record by the company.
The company has been active in the domain for over ten years and company figures suggest they have served over 1000 customers.
Executives of the company are available both for timely and immediate help. The managers of the company also lay keen emphasis when dealing with lockout situations in homes and offices.
The company has categorically pressed upon the need for emergency mobile locksmith services in Ottawa area.
Civilians often suffer a great deal from mid-road car lockouts.
The company has assured that their technicians will be available just at a call. The company also employs a wide network of technicians across the city.
When contacted for immediate help, the nearest technicians reach customers in minimum possible time. Adam K, co-owner at Express mobile Locksmith pressed further on this: "
Our mission is to provide immediate to people who are stuck in car and home lockout situations. Most of our mobile technicians work in shifts and this allows us to allocate technicians all through the city at all times of the day."